Envisioning a Future was an exhibition I coordinated and designed on view in October 2008 at the South Seattle Community College Student Life Gallery. This exhibition featured 8 artists who imagined restorative ecological actions for the damaged places in their urban neighborhoods.
The show explores these topics both through storytelling—such as in Dayna Hanson's satirical dance film about getting her 1980 Mercedes to run on scavenged vegetable oil from downtown diners and through direct social engagements— as in Sarah Kavage and Nicole Kistler's Living Barge Project. This social sculpture transformed an old barge on Seattle's polluted Duwamish River into a native plant restoration garden. Artist Vaughn Bell also led an artist talk and an adoption ceremony for Personal Pocket Biospheres.

Envisioning a Future was 1 of 20 exhibitions that I coordinated, curated, and administratively supported during my time as the Art Gallery Coordinator at South Seattle Community College.
ROOT DIVISION EXHIBITIONS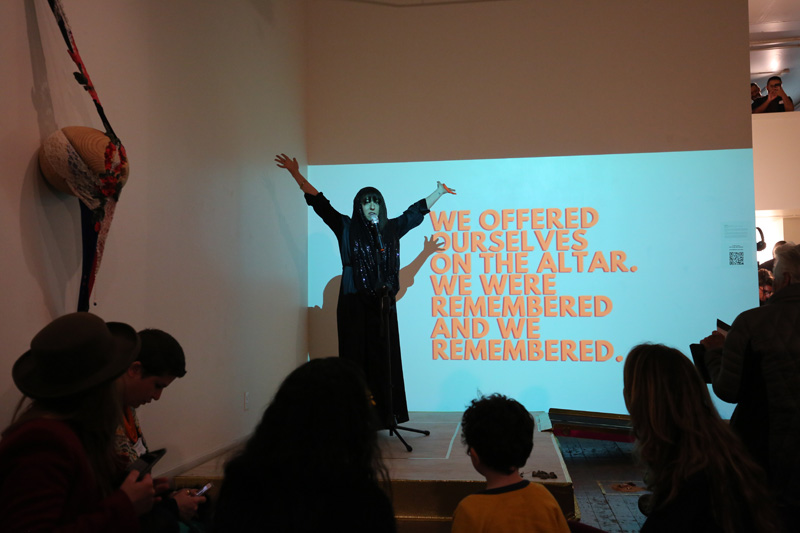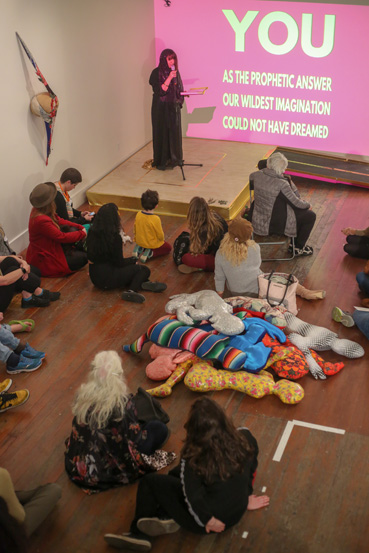 At Root Division I acted as the Program Manager for a rotating monthly exhibition series—featuring new visual, film, and performance works by emerging curators and artists. My contributions included managing exhibition-related events (virtual and live), collaboratively editing exhibition catalogues, creating virtual galleries, and acting as the lead liaison with artists and creative partners.
(Photo by: James Chan |
Performance by Anna Talhami)


Sample Root Division Exhibition Catalogues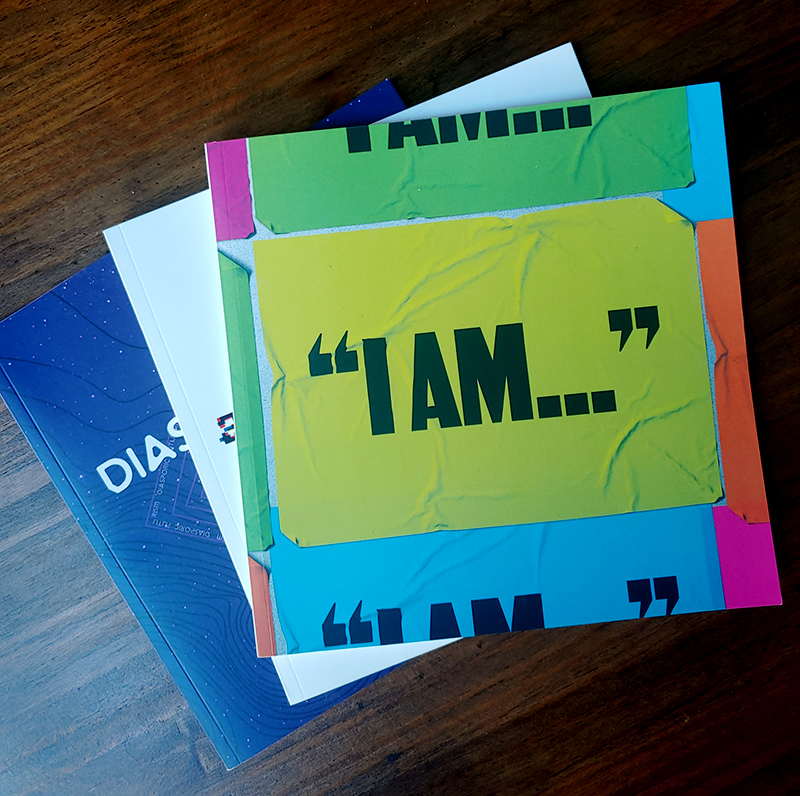 NEW GENRES SALON at SFAI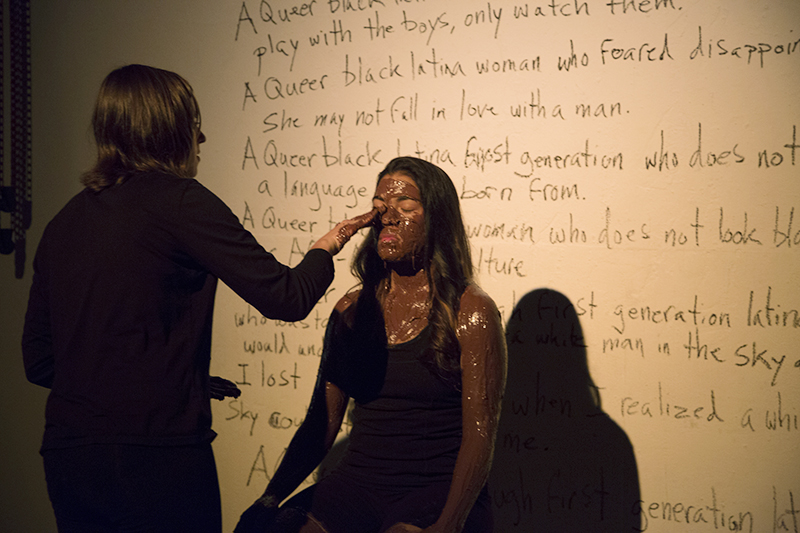 The SFAI New Genres Salons were festivals of performance art, installation, and video work by SFAI New Genres students. Some iterations of this event were annual festivals that sprawled across the entire campus and featured ambitious works by 50+ students. Other times the Salons were more nimble—taking place 6 times a year in the headquarters of the New Genres complex. (photo credits: Kolby Rowland, Josh Band)
TOWER RADIO & TWR
Tower Radio started as a shortwave pirate FM radio broadcast, transitioned to a streaming online radio station, and then onto a sound based exhibition project called TWR. TWR was run by students at the San Francisco Art Institute. I was the staff advisor and administrative manager of all student workers, exhibitors, and initiatives on this project
In Spring 2017 TWR presented Juan Pablo Ayala and Victoria Ordway's sound and video installation — an immersive environment which broadcast the diary entries and home movies of 3 friends trying to survive on their damaged planet. Viewers enter into this piece of expanded cinema as if into the whirling minds of the 3 friends, as they wonder out loud about the possibilities of geological thinking and hope to re-build safety in their almost-post-human world. (video trailer by Zoe Kuhn)